Happy Christmas and best wishes for a successful 2018!
It's been another busy and exciting year for Tendo, supporting even more small businesses to achieve their potential…..
As you know I'm passionate about supporting small businesses to succeed and I've been busy doing that through one to one business mentoring, Food4Thought peer mentoring dinners, group workshops, my speaking events and social media activity.
I'd like to take this opportunity at the end of the year to thank YOU for the part that you have played in making 2017 a great year! Not only have my team and I been able to work with and make a difference to so many great clients, we have been busy in the last three months building some exciting new products & content for 2018.
Rather than send Xmas cards, we have decided to share some Christmas spirit by making a donation to our chosen charity, HO HO Homeless and sending this email to wish you a Happy Christmas!
We're looking forward to working with even more businesses in 2018 to support their growth and deliver them the freedom to choose. Helping them build businesses that earn them more money and allow them to spend more time with their loved ones.
Our experience and insight suggests that you don't need to be a millionaire to earn the money for your dream lifestyle, far from it. We'll be in touch in the New Year to help you identify your freedom figure.
Have an amazing Christmas, enjoy your special time with friends and family and here's to a prosperous 2018!
Want to find out more about me and how I could support your business? Why not join my Facebook community @TendoBiz for immediate business tips, advice and inspiration.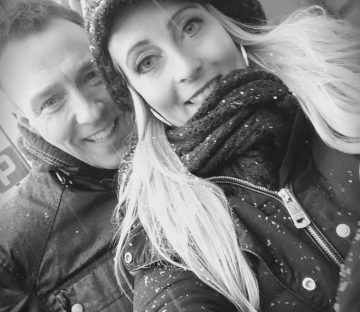 Build your support network

Are you looking for a way to create a support network while solving business problems? Enjoy a meal and wine while working on your business at our Food4Thought dinners.

Read more