We all know it can be tough running a business, but we don't talk enough about how lonely it can be as a business owner.
Throughout the week I've met with a number of business owners who have talked about just that, the loneliness of decision making, not having any one to challenge you, or to confirm the decisions you're making are the right ones. Who do you turn to, to give you the support you need to keep you on track?
Many people get into running their own business either by mistake or because they have seen an opportunity. A business doesn't come with an instruction manual or a self-help guide so we often seek to find an expert or wise man to help us make the right decisions.
Those businesses I met this week have now turned into clients, in fact I had a further two client wins this morning. It's not luck it's about brand, reputation and trust. As a leader within the Association of Business Mentors, Tendo is a trusted pair of hands, we are the wise man that can offer guidance support or be there when the going gets tough to keep you on track.
Don't forget we also run our Food4Thought network. Peer mentoring can be a powerful tool and a great opportunity to build relationships, network and share experiences with like-minded business owners.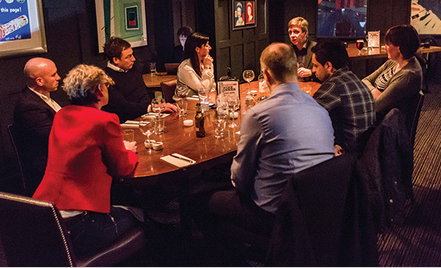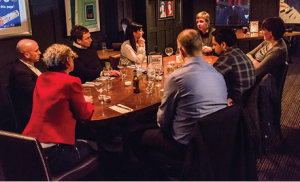 There isn't any need to be lonely in business, reach out, get in touch. I'd love to hear from you.
For more hints and tips to help you build your business, why not join our thriving FREE Facebook Group, Business Squad?  We share weekly live video training, tools and techniques to help you grow and you can connect with like-minded business owners.