S3 E09: Gary King, Business Mentor and Founder of Tendo
It's easy as a small business owner to get sucked into working all hours and struggling to take breaks.  Especially in the early few years of trying to build a successful business.
I've been there and it's tough.  Really tough.
You don't have time to take breaks because of the never ending to-do list, the looming deadlines and the need to make enough money to make ends meet.
You are building the wrong business.
This is counter-productive and can have long term, damaging consequences on your health and your relationships.
Recently, I was interviewed on the Calmer, 'Take Regular Breaks' podcast by the amazing Tania Diggory, about this very topic.
Take Regular Breaks is the positive mental health podcast empowering you to find balance in all aspects of your life. Host Tania, Founder of Calmer, talks to a range of inspiring and influential thought leaders, authors and creative entrepreneurs. Discussions include conversations about nurturing a mentally healthy work culture, balancing success and mental health, going beyond resilience, and how we can all do our part to contribute to a kinder, more sustainable world.
In this episode, we talked about my early days and the importance of implementing key systems and building a dream team that allows SME owners to build a business that gives them freedom, choice and the financial rewards without the need to be chained to the desk 24/ 7.
It's entitled, 'How to build the right business for you'.
Check out Tania here and the recording of the podcast here.
I'd love to hear your thoughts on this important matter and either where you are struggling to find the time for breaks, or what strategies you have adopted to solve the issue.
I hope you find the recording of value.
PS – here is a link to some of the other content I have featured in.
Follow Calmer on Twitter, Instagram and Facebook: @thisiscalmer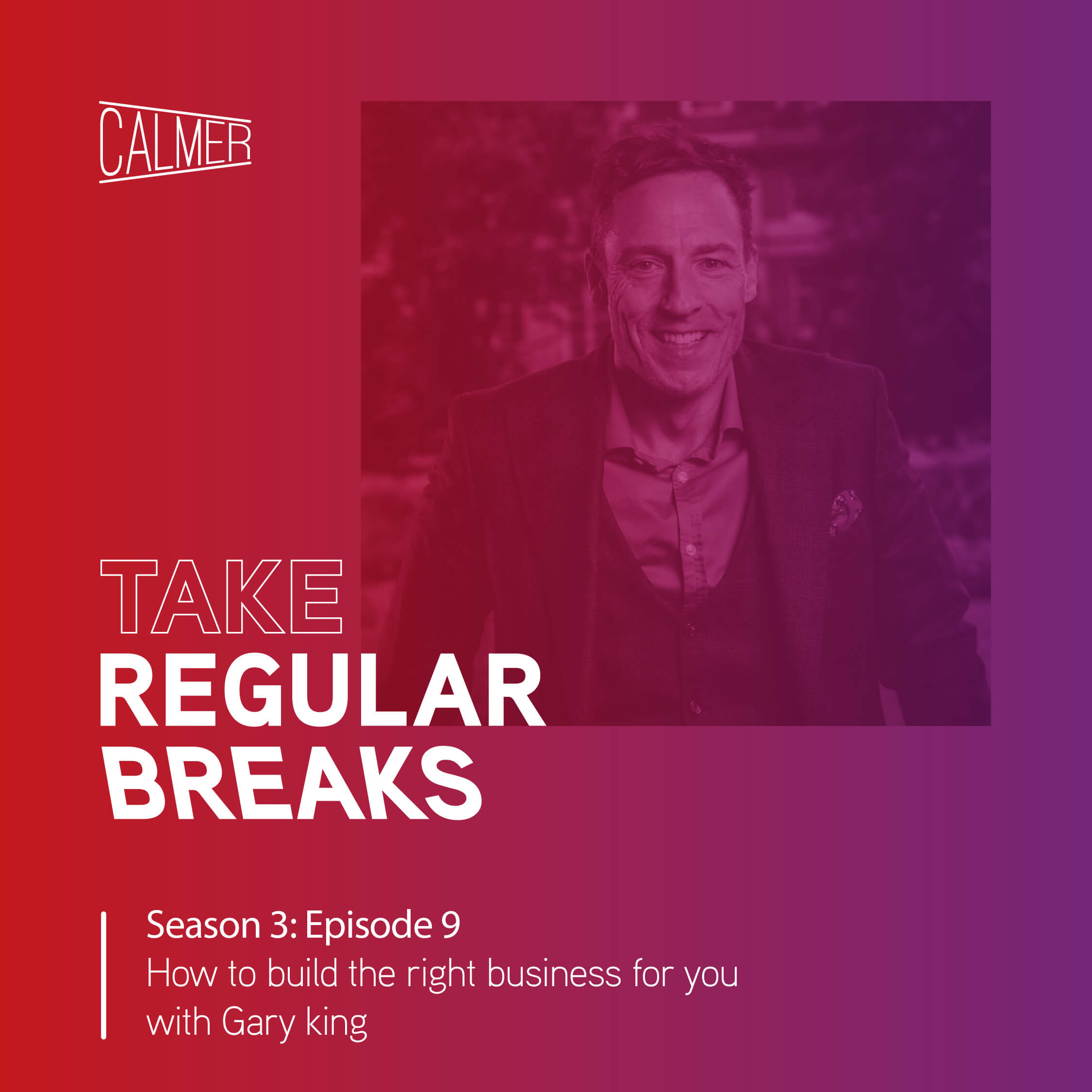 Running a business is tough and without the right plan, the right support and the right focus, it's easy to become trapped.  When you get to this stage, you often feel overwhelmed, stuck or uncertain as a business owner. Discover which one of four areas of your business is trapping you and how you can achieve the freedom to choose where, when and how you work. Take our Business Trap Diagnosis test here: tendo-uk.com/diagnosis