This week, we held a successful reincarnation of our fine dining peer mentoring group, Food4Thought as a taster event.
Given the current challenges and opportunities that ambitious business owners are facing, I was asked to facilitate a discussion between a group of like-minded business owners as a taster, with a view to rolling the concept out in 2023.
This time we did it over a scrumptious breakfast in one of the best hotel private dining rooms in Leeds, with 10 business leaders chatting through topical matters.  We avoided the mention of the 'R' word as, although there was an acceptance that there will be some impact from larger businesses, all felt that there will be sufficient opportunities for growth in many sectors with a little tweaking of the plan, to offset the impact of aforementioned 'R' word.
All guests were from differing sectors but a similar size in terms of revenue and all with similar team sizes meaning the challenges and opportunities faced were common.  It allowed the discussion to flow freely.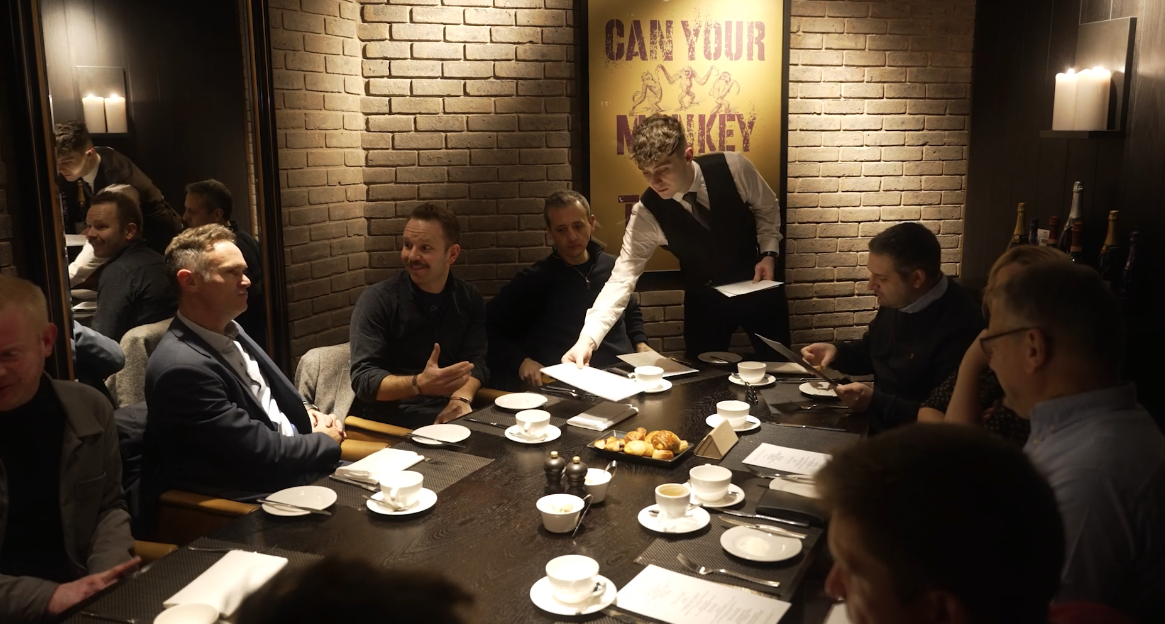 The key topics of discussion included:
Recruitment & retention
Building & maintaining a winning culture
Being more agile and flexible to respond to market forces
Marketing investment and building a stand-out memorable brand
Chatting openly in a safe space with business leaders who can relate and empathise, is a perfect combination to understand that you are not alone, to help validate your ideas and your thinking and to provide expert guidance in fleshing out strategies to win.
Add into the mix strong caffeine and fresh pastries, a cooked breakfast menu and a little expert facilitation, and the event was an overwhelming success.
It is lonely running a business and even more so than ever, it is important to be surrounded by like-minded peers who share your challenges and opportunities.
What better way than to discuss your growth whilst enjoying great food?
We have had a great response to the taster event and could have filled the room more than twice over.
If you are a business owner with a team and are either turning over or aspiring to turnover in excess of seven figures in the next 12 months, get in touch to find out more about our unique Food4Thought events and how they can support you when it's lonely.